Thinking of buying a Desktop Monitor Mount from us, but don't know how to mount one? Here are a few things that you have to know!
Factors to take note of before buying a Mount.
There are many types of desktop monitor mounts available. Before we move on to the type of desktop mounts, here are some factors to take note of:
You can either purchase multiple single desktop monitor mounts, or those that have multiple arms to support more than one monitors.
Is your monitor(s) VESA compliant? Do they have mounting holes available? Check out our other article to see if your monitor is VESA compliant. If your screens don't have any holes on the back, your can add or NON VESA adaptor. and then you can still mount your computor monitors. Here is a example for how to use the NON VESA adaptor to our mount.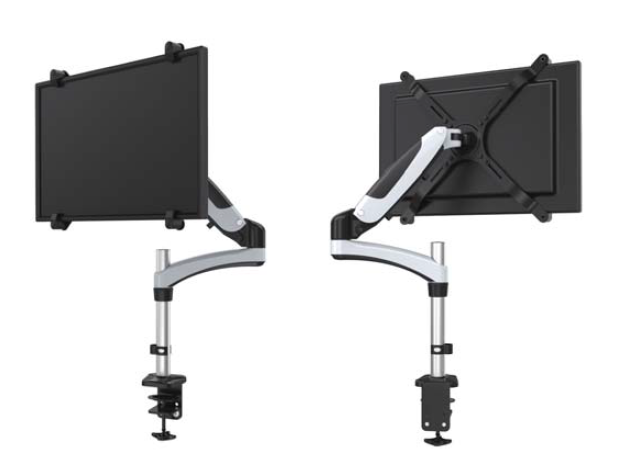 Types of Monitor Mounts
Desktop Monitor Mounts can hold from one monitor/display, or up to 6 if you require. Here are some pictures of these types of mounts:
Our most popular desktop monitor mount would be gas strut one, it allows you to adjust your monitor height up and down when you feel tired at using computer for a long time. It is suitable for most households, for people that need to mount their monitors to create better viewing angles, or to reduce less desk space utilised.
This comes to the end of our tips for choosing the perfect monitor desktop mount for your house. Have any questions, or require recommendations for the next TV mount for your TV, feel free to contact us and our professional team will be able to assist you. Be sure to check out our great range of products for all your TV Mounting needs!
LCD LED TV Monitor Wall Mounts Bracket Full Motion Cantilever Stand Fixed Tilt Projector Ceiling SLIM TILT SWIVEL PLASMA LED LCD 3D TV FOR SAMSUNG SONY LG PANASONIC Singapore iPad Tablet Stand or Table Stand or Wall Mount with lock
TV Stand
/
Tv Console
/
Tv Cabinet
/ TV rack/ TV trolley cart/ audio video conference cart singapore TV consoles/ TV cabinets/ TV base stand/
Tabletop Tv Stand
Monitor stand/ desktop monitor stand.